Google STEP Internship in 2022 Summer
Disclaimer: This post is NOT sponsored. Some product links are affiliate links which means if you buy through those links, you won't pay anything extra and we'll also receive a small commission on a purchase.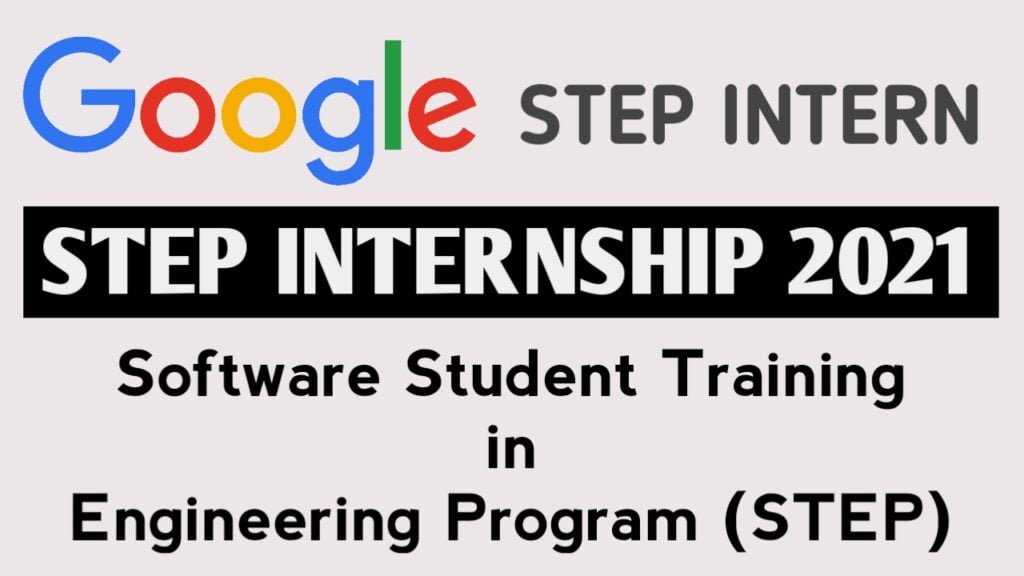 STEP Internship:
STEP (Software Student Training in Engineering Program) is a 10 to 12-week internship for undergraduate college students with a passion for computer science. This internship provides numerous development opportunities for college students through technical training and professional development.
Here, is the complete details of Internship :
Company : Google
Locations :  
Bengaluru, Karnataka, India
Hyderabad, Telangana, India
Role : 
Software Student Training in Engineering Program
Responsibilities : Vary by project area
Requirements :
Currently pursuing a Bachelors degree in Computer Science or related technical field and in the second year of study.

Experience in software development in one or more general purpose programming languages.
Ability to speak and write in English fluently and idiomatically.
Qualifications that strengthens your opportunity :
Currently enrolled in a full time degree program and returning to the program after the completion of the internship
Excellent programming skills (C++, Java, Python).
Ability to complete a full-time, 10-12 week internship between May and August 2022 (exact program dates will be provided at a later point in the process).
This summer training program includes:
Software Project: A development project that you will work on with a team of Googlers and other STEP Interns.
Skills-Based Training: Enhance your coding skills, and gain exposure to new tools and programming languages.
Professional Development: Attend ongoing technical talks by senior Googlers. Additionally, learn how to enhance your resume, approach technical interviews, and improve your presentation skills.
Mentorship: Be matched with a Google Engineer, other than your manager, to guide you through your summer experience.
Fun: Engage in social activities, community building and networking. Build relationships with your peers.
Exposure: Gain a unique glimpse into applying your Computer Science studies in a professional environment.