Tata Crucible Campus Quiz [Cash Prize & Internship]
Disclaimer: This post is NOT sponsored. Some product links are affiliate links which means if you buy through those links, you won't pay anything extra and we'll also receive a small commission on a purchase.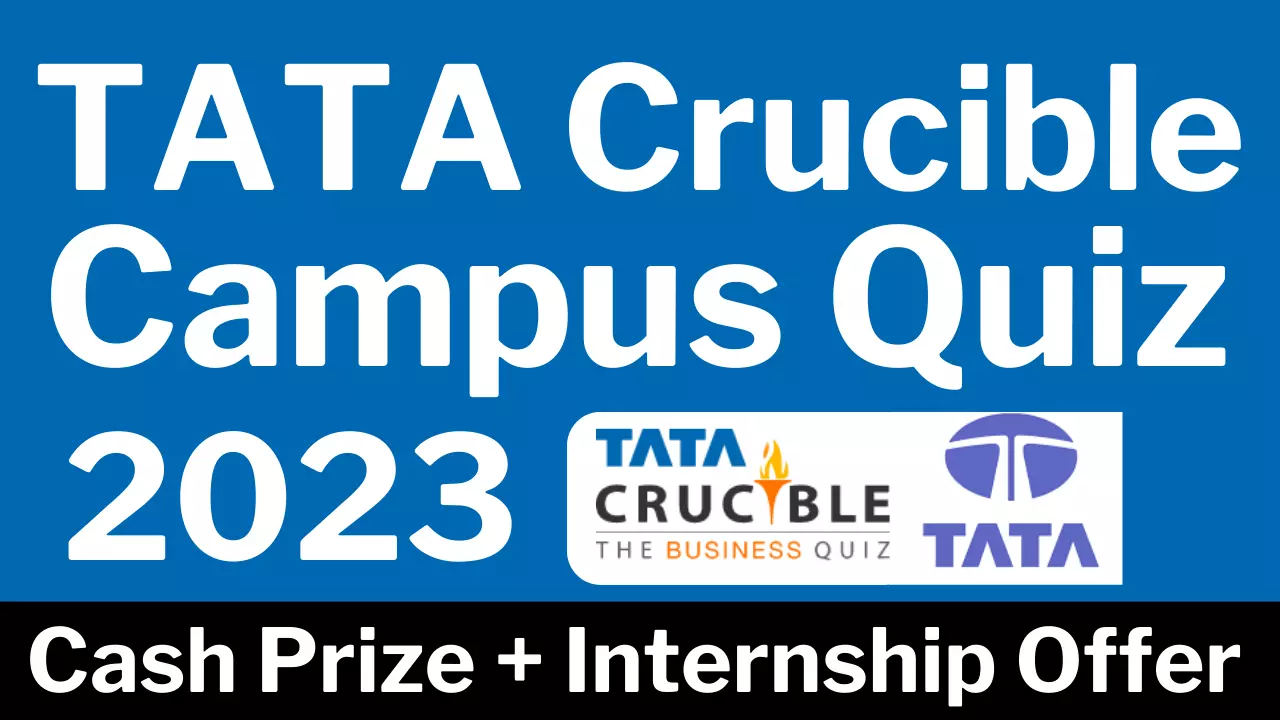 The Tata Crucible Campus quiz, a knowledge project launched by the Tata Group 19 years ago, provides a singular and thrilling chance for young minds from all over the country to join together on an engaging platform.
Table of Contents
Tata Crucible Campus Quiz 2023 Details
Eligibility: Any full-time undergraduate, graduate, or postgraduate students currently enrolled in undergraduate, graduate, or postgraduate courses across India, excluding junior college students, in any discipline.
Competition Type: Individual participation.
Cost: Entry to this competition is free.
Last Date to Register: 05 Jun 23, 11:59 PM IST
Tata Crucible Campus Quiz Rewards & Prizes
The winners and runners-up at the cluster finals will receive prizes of Rs. 35,000 and Rs. 18,000 respectively.
The winner of the National Final will receive a grand prize of Rs. 2.5 lakhs along with the coveted Tata Crucible Trophy.
Top 3 national finalists will be eligible for a coveted internship with Tata Group!
Competition Stages
2 Online Prelims
24 Cluster Finals
4 Zonal Finals
1 National Final
Competition Structure
In this Tata Crucible Campus Quiz competition to be held online, the country is divided into 24 clusters.
The top 12 finalists from each cluster will be invited to the wild card finals following the online preliminaries. The top 6 finalists from these finals will subsequently compete in the 24 online cluster finals.
In each of the cluster finals, the top scorer will be recognized as the winner and the second top scorer will be announced as runner-up.
Each of the four zones—East, West, North, and South—will contain six clusters, further dividing the 24 clusters into zones.
Each of the 24 cluster final winners will compete in one of the four zonal finals.
Each Zonal Final champion will automatically qualify for the National Finals.
The four runners-up from each of the Zonal Finals will compete in a Wild Card Final, and two of them will advance to the National Finals.
Finally, six finalists will compete at the national final event.
The top scorer will be crowned as the National Winner of Tata Crucible Campus Quiz 2023.