HDFC Young Talent Graduate Program for Women
Disclaimer: This post is NOT sponsored. Some product links are affiliate links which means if you buy through those links, you won't pay anything extra and we'll also receive a small commission on a purchase.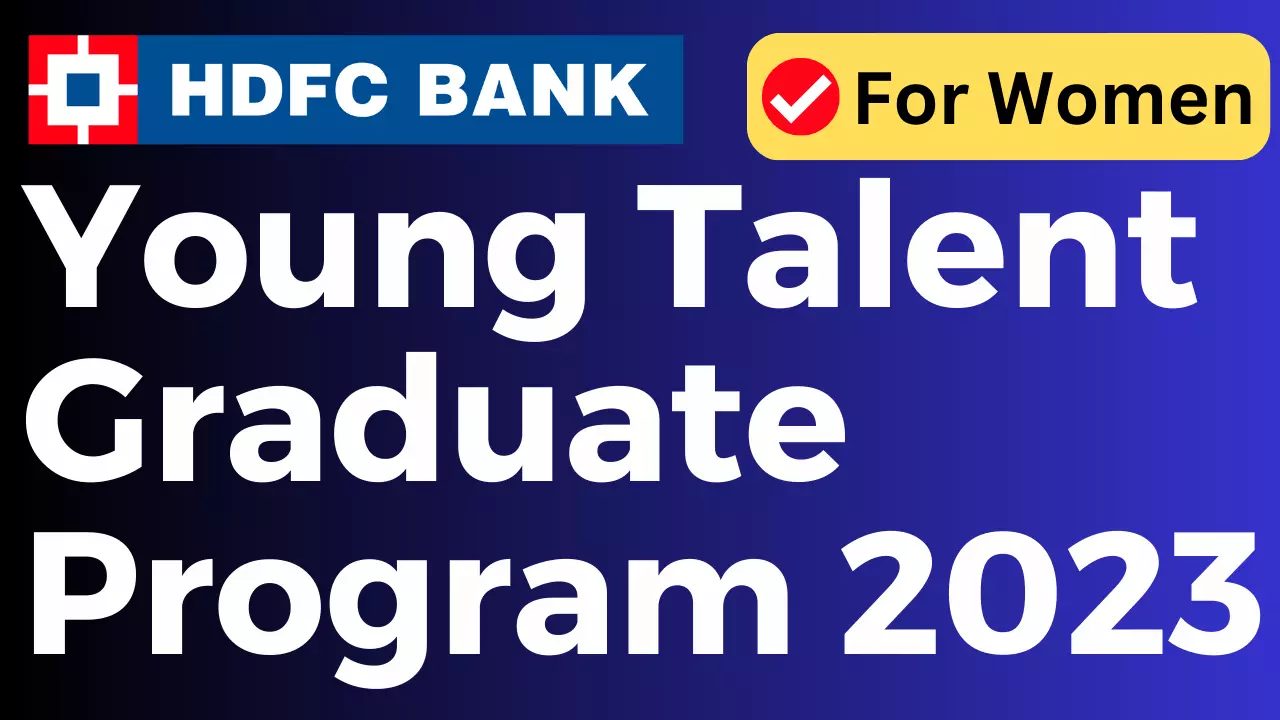 HDFC Young Talent Graduate Program is a great opportunity for freshers (women) to get into HDFC Bank as a sales manager.
HDFC Bank is hiring passionate female candidates for the role of sales managers under the business unit of Retail Assets through this Young Talent Graduate Program (YTGP). As a Sales Manager, you will be essential in fostering expansion and building enduring bonds with customers.
This HDFC Young Talent Graduate Program is an exciting chance for people with a love of sales and outstanding leadership and communication abilities.
Table of Contents
Quick Overview
This is a special HDFC bank recruitment drive for the role of sales manager.
Register for the Young Talent Graduate Program (YTGP) and take part in the recruitment.
If selected, you can join HDFC bank as a sales manager after completing one-month residential training program.
HDFC Young Talent Graduate Program 2023 Details
Eligibility
This program is for 2023 batch undergraduate female students from all departments.
Application Deadline
The last date to apply for this program is July 16, 2023 (11:59 PM IST).
Key Skills
Good Communication Skills (English, Hindi, and local language)
Selling and Influencing Skills
Customer Orientation
Relationship Building
Negotiation Skills
Liaisoning Skills
Experience: No experience required.
No. of Vacancies: 100
Job Title: Sales Manager-Retail Assets
Package offered: INR 5.5 LPA (This is inclusive of non-cashable loan benefits.)
Location: PAN India
Recruitment Process
Step 1: MCQ Assessment
This online MCQ test is intended to gauge general aptitude. Over the course of 20 minutes, answer 20 questions.
Step 2: Profile Verification
Before moving on to the interview stages, shortlisted candidates must submit their college ID card and Aadhar card for profile verification.
Step 3: Psychometric Assessment
Try to complete the psychometric test within the allotted time. Shortlisted candidates will have the chance to participate in interviews in this stage, which is also an elimination round.
Step 4: Final Interview
Candidates who have been shortlisted will appear for interviews with HDFC Bank. Following the completion of a successful profile verification, interviews will be held.