Fastest Coder Hackathon Microsoft [₹100,000 Cash Prize]
Disclaimer: This post is NOT sponsored. Some product links are affiliate links which means if you buy through those links, you won't pay anything extra and we'll also receive a small commission on a purchase.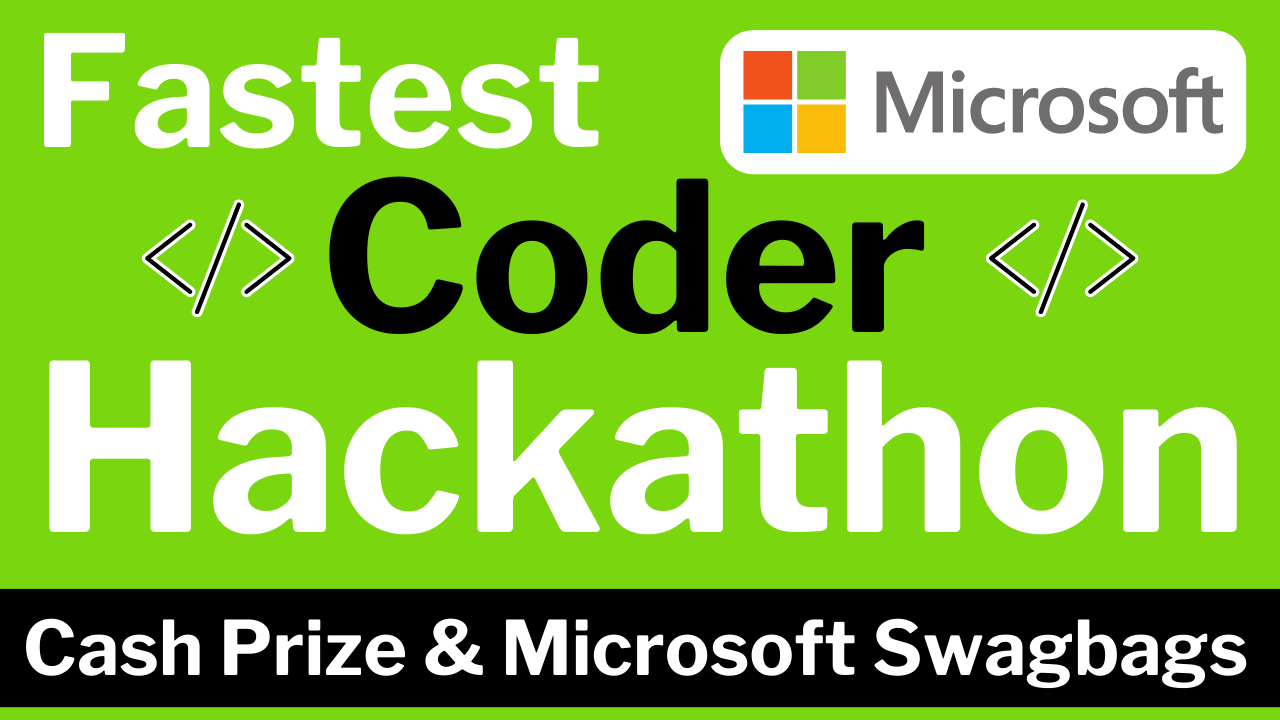 This Fastest Coder Hackathon, sponsored by Microsoft, is for you if you are a talented developer who enjoys challenges and can create creative solutions to actually change the world using the power of GitHub Copilot.
You can select one from the five categories based on your interests and areas of competence. You can register as an individual or as a team.
Table of Contents
Fastest Coder Hackathon Microsoft 2023 Details
Event type: Virtual
Date: 24 June, 2023
Time: 9 AM to 6 PM (IST)
Cost: Zero, it's FREE
Hackathon Themes
Python – Weather Forecasting Tool
Java – Simple E-commerce Inventory Management System
JavaScript – Personal Finance Tracker
.NET – Task Management Application
Ruby – URL Shortener Service
Fastest Coder Hackathon Prizes
In each of the 5 categories, there will be 1 chosen winner (an individual or a team) who will receive a winning token of 100,000/- INR.
1 runner up (an individual or a team) from each of the 5 categories will get a Microsoft Swagbag.
Hackathon Judging Criteria
These standards will be used to evaluate your code:
Clearly laid out code.
Simple to read code.
No flaws or mistakes.
Utilising GitHub Copilot effectively.
The solution must be dependable, stable, and easy to use.