Agoda Coding Challenge – Win Exciting Cash Prizes
Disclaimer: This post is NOT sponsored. Some product links are affiliate links which means if you buy through those links, you won't pay anything extra and we'll also receive a small commission on a purchase.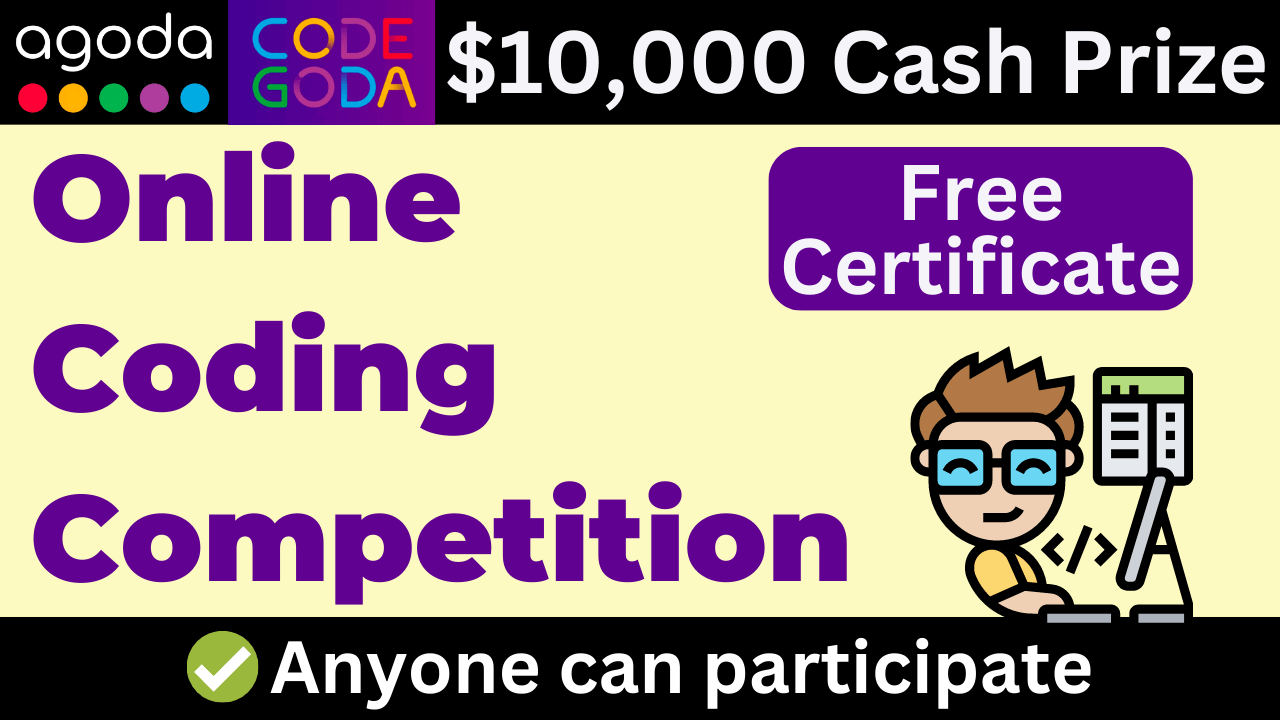 The annual Agoda coding competition is back in 2023 with exciting new tasks and higher rewards!
One of the largest online programming competitions in the area, Codegoda, with more than 14,000 participants from 83 different nations. Programmers can participate in a single-round tournament to take on entertaining challenges and win prizes worth a total of $10,000 USD.
Table of Contents
Eligibility Criteria
Coders of all levels and nationalities are welcome to participate in Codegoda.
Codegoda 2023: Stages and Timelines
Six algorithmic puzzles will be solved by all participants in one assessment round. The most precise answers given in the shortest amount of time will receive the most points.
Assessment Guidelines
Assessment Window: 01 April 2023, 01:30 PM IST to 01 April 2023, 11:30 PM IST
Assessment Duration: 1 hour
You can attempt the assessment anytime between the provided assessment window.
Please ensure that you attempt the assessment in one sitting as once you start the assessment, the timer won't stop.
You will have to finish the assessment before 01 Apr 23, 11:30 PM IST. To get the complete assessment duration, you need to start the assessment latest by 01 Apr 23, 10:30 PM IST. Otherwise, you'll get less time to complete the assessment.
Every participant/team will be ranked on the maximum score of the submission and submission time. This means that if two participants/teams have the same score, then the participant/team that finished earlier will be ranked higher.
You can take the assessment only on a desktop/laptop with webcam access.
Registration Deadline
The last date to register for Agoda Coding Challenge is 31 March 2023, 11:59 PM IST.
Rewards and Prizes
Winner: 3,500 USD cash prize
1st Runner Up: 2,000 USD cash prize
2nd Runner Up: 1,000 USD cash prize
4th to 10th Place: 250 USD cash prize each
Top Female Coder: Additional 500 USD cash prize
Participation Certificate